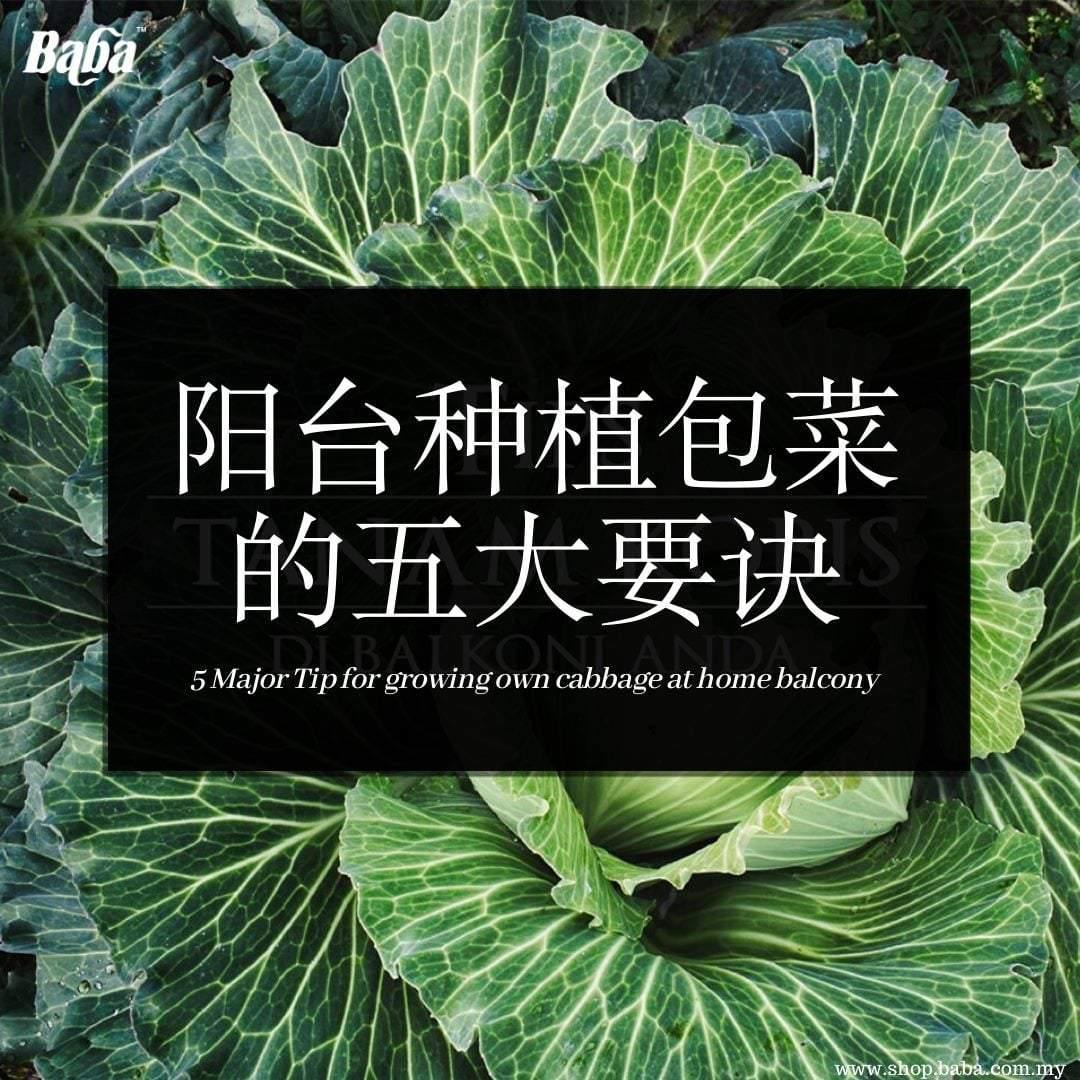 5 Major Tip for Growing Own Cabbage at Home Balcony
Have you ever thinking of growing your own cabbage at home? Not enough space at home to realize your own edible garden at home? Let's follow us on the following 5 major tip for growing own cabbage at home balcony
Tools :
1. Flower Pot (width 30cm; depth 20cm)
2. Seeds
3. Soil
4. Sunlight
5. Fertilizer
6. Water


Tip 1 : Choose the F1 seed which suitable for balcony planting
Tip 2 : Waiting for Harvesting

For normal cabbage maturity days is about 60 days. As there is limited of sunlight at home balcony so it might need longer period of time for cabbage to grows (about 4-5 months).
Tip 3: Choose the suitable soil

For cabbage, water retention and composting would be the major element in choosing their soil. So, you can choose the soil with good water retention and contain compost such as Yasai Soil
Tip 4 : Enough Water & Sunlight

For Cabbage, it need the environment with at least 6 hours sunlight per day. Insufficient sunlight, will make your cabbage took longer period of time for maturity. Of course, don't forget to water your cabbage twice per day (Morning & Evening)
Tip 5 : Apply Organic Fertilizer for Leaf Wrapping

On 1st month, apply 532 Organic Leafy Fertilizer. After 1 months, may start apply 426 organic fertilizer on your cabbage, it will help the cabbage leaf for wrapping. If the cabbage leaf was not wrapping, don't worry it still can be eat as per usual.